Since Covid-19 hit our shores, many of us are looking to win more customers by boosting our online presence. We're re-evaluating our online strategy to take advantage of the excellent e-commerce platforms available. We're updating our websites now that face-to-face contact is more challenging.   A quick straw poll around the office at Dawleys, has shown that not only have we all been doing our best to shore up Mr Bezos's profits, almost all of us at Dawleys have been making more purchases online. 
It's not just us, online shopping has surged across UK and Europe, rapidly growing by 129% across UK and Europe week-on-week [1].  The Covid-19 pandemic has made some companies make an immediate shift to online sales. This has tested many companies's ability to provide accurate inventory information, scale their business and provide services to meet customers' demands.  
Running an online shop sounds easy in theory but can bring its own problems if you don't have professional level customer support services and e-commerce facilities.
Are my customer services helping or hindering?
Customer expectations are also rapidly shifting.  Customers are looking for convenience, speed and are increasingly making choices based on ethical considerations when purchasing.  Businesses need to efficiently and effectively respond to these expectations.  This can be challenging when you never see and possibly never speak directly to your online customers.   Your customer services will come under scrutiny like never before and you have to ask yourself are my customer services helping or hindering  my sales?
Learn about your customers
First of all what do we mean by customer services?  We're talking phone, email, live chat and call backs.  Even if you have the best website with the most detailed product descriptions your customers are going to have questions and enquiries.  They will want to talk to you directly to get their question or issue resolved as soon as possible.  Your future relationship with your customer will be directly affected by how you handle this contact.  Handle it badly or not at all and you can say goodbye to any future sales or recommendations about your products or services.
You may also be missing a big opportunity to find out more about your customers.  For anyone new to online retailing, offering a phone line is a great way to learn.  There is no better way to understand your customers than by talking to them directly.  You'll learn all sorts of things through conversation that would never crop up in an email.
Enhance your company reputation
Customers love the fact that issues and questions are dealt with faster with a phone call.  It's a great customer experience and enhances your reputation as a company.  You can build a rapport with your customer which can lead to loyalty to your brand over a lifetime.  This is an easy way to win more customers.
For high value items having a phone number is essential.  Customers will want to talk you before handing over their precious credit card details. Business customers will also value direct contact and instant answers. They are busy people and don't have time to wait for someone to get back to them.
Customers love the fact that issues and questions are dealt with faster with a phone call.  It's a great customer experience and enhances your reputation as a company.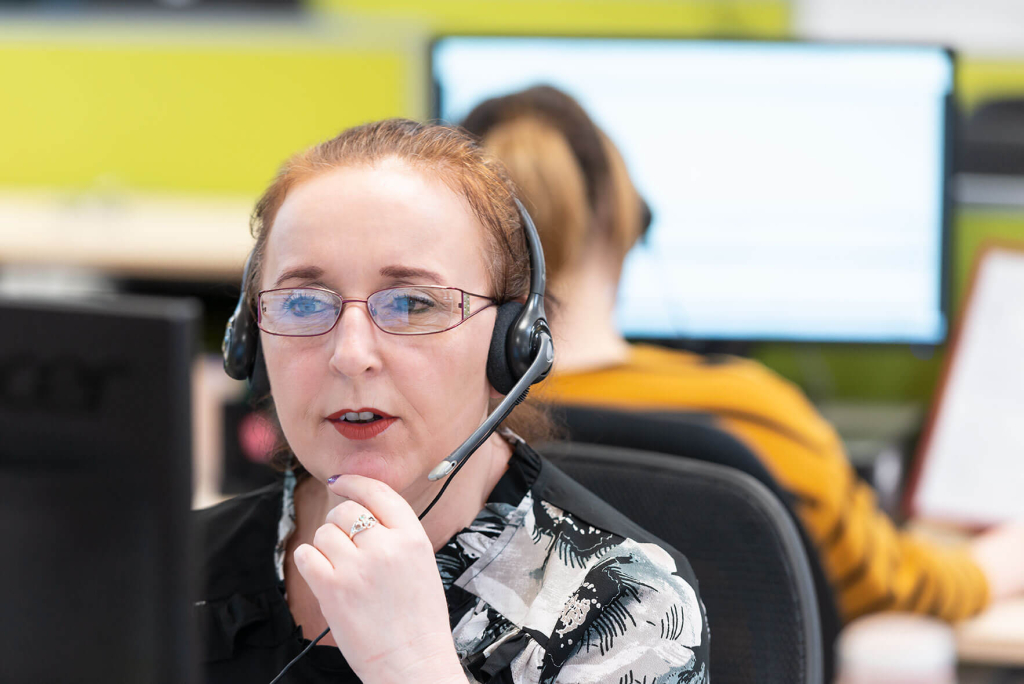 Spread the risk
One of the biggest drawbacks of offering a phone line is that it's time consuming and therefore expensive to do it yourself.  If you try and handle this in house it can detract your team from doing their jobs if they have to fit in answering calls.  This is equally true of handling emails and monitoring live chat requests.  What started off as a great idea can actually be just as harmful to your company as not offering any live customer support at all.  If you decide to dedicate personnel and technology to provide your customer services you are in a world of recruitment, training and capital investment in equipment. 
Remove the headaches by bringing in the professionals, win more customers the easy way and avoid the risk of unintentionally losing customers.
What's the answer?
By using highly trained outsource customer service professionals at Dawleys you can offer great customer service on a Pay As You Go basis.  This service is scaleable to react to seasonal and promotional peaks. Offers your business customers a instant point of contact and can make a smaller company look like one of their bigger competitors.   You and your staff can focus on doing your jobs and you don't have to make any capital investment.
Come and talk to us to see how Dawleys can help you improve your customer journey, boost your reputation, reduce lost orders and efficiently handle issues. We offer a wide range of customer service solutions for a variety of companies in the public sector and private sector including national loyalty schemes, IT support lines, e-commerce order and enquiry lines, sales lead qualification and GDPR opt out management.
Professional customer services will enable you to win more customers the easy way; through recommendation and loyalty to your brand. Check out our easy guide http://www.dawleys.com/wp-content/uploads/2019/09/Outsource-Customer-Services.pdf or website https://www.dawleys.com/contact-centre/
Dawleys offer a range of end-to-end e-commerce support services including web site design, fulfilment services and warehousing. Download our Dawley guides by clicking the image below.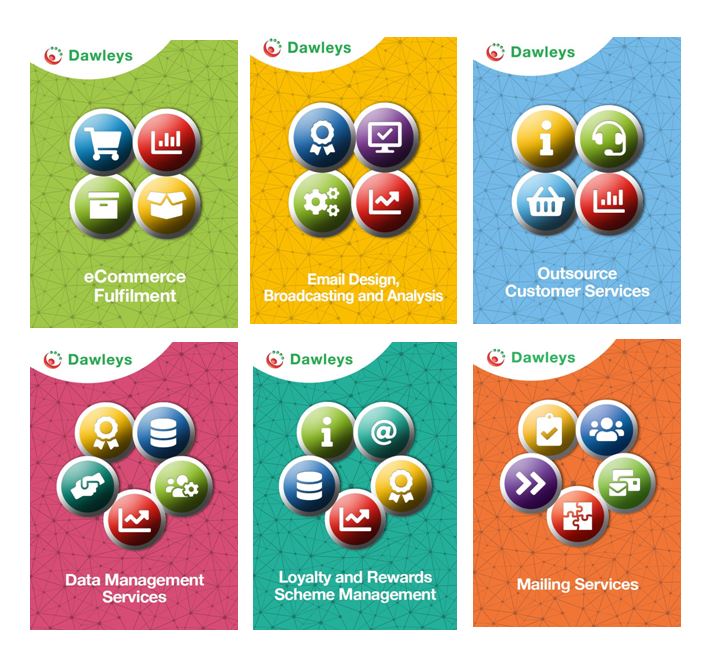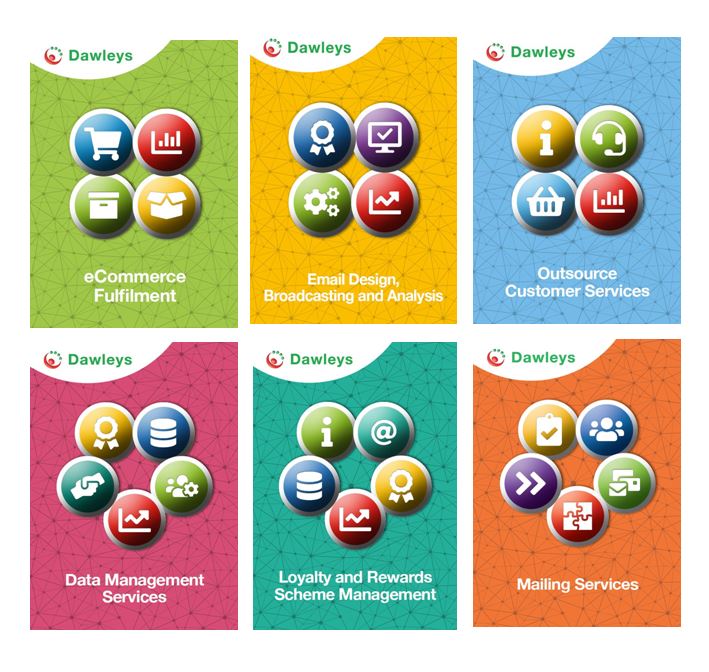 Contact Luke Beard on 01989 786562 or email information@dawleys.com.
[1] Source: internetretailing.net